04 May,2018
Places, Homelessness, Creativity…
A good start
In the main all the photographs are fron Central London and come from a small geographic area: Covent Garden, Seven Dials, Piccadilly, Leicester Square, Trafalgar Square and Soho… All very close, however all quite different.
January – became an introduction to the area, with places that I like or things I found unusual, sometimes it was something simple like an old door, with the original letter boxes, handles and door pulls for the old-style door bells. Some of my favourite places were to be found first thing in the morning including the inside of Covent Garden market or the roofs of some of the arcades which are appreciated best by lying on one's back!
February – was more of a challenge, not that it was particularly difficult to do, it was the subject matter which got me thinking. The topic was 'homelessness' and around here there are a lot of people sleeping out in the streets. If I could not see the people themselves, I would take pictures of them in their temporary homes or sleeping bags, if I could see their faces, I would ask permission and have a chat, including part of the conversation with their photographs.
March – focused on creativity, particularly in shop signs, shop displays… whilst walking around looking for things that I found interesting, I noticed aspect of the streets I had never paid much attention to, particularly shop signs and their designs, a favourite was 'Buddha on a bicycle' simple yet conjures up a great image. Then there was the plain unusual such as 'Beware of the parrot' on the door outside a pub…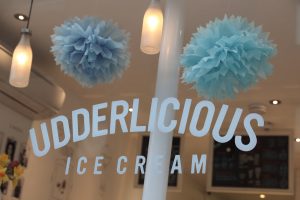 Follow me on Instagram @jkempphotos